The Propulsion Research Center (PRC) at the University of Alabama at Huntsville (UAH), part of the University of Alabama System, celebrated its 30th anniversary with a banquet on April 14 and a symposium on propulsion and a barbecue on April 15. More than 75 alumni returned for the weekend's events, some from as far away as California, Washington State and Florida.
The banquet featured CRP alumni reports and alumni recognition. Dr. Robert Frederick, Director of CRP, moderated the event. In his opening address, Dr. Frederick said, "The theme of my tenure as Director of the UAH PRC has been to keep your relationships more important than tasks or problems." He added, "Quality students, faculty, and alumni rely on the secret sauce of good relationships," and that theme continued throughout the night. Alumni spoke of the positive impact UAH has had on their lives and careers, and many noted the personalized support and encouragement provided to them by PRC Founding Director Dr. Charles W. Hawk and "Dr. Bob."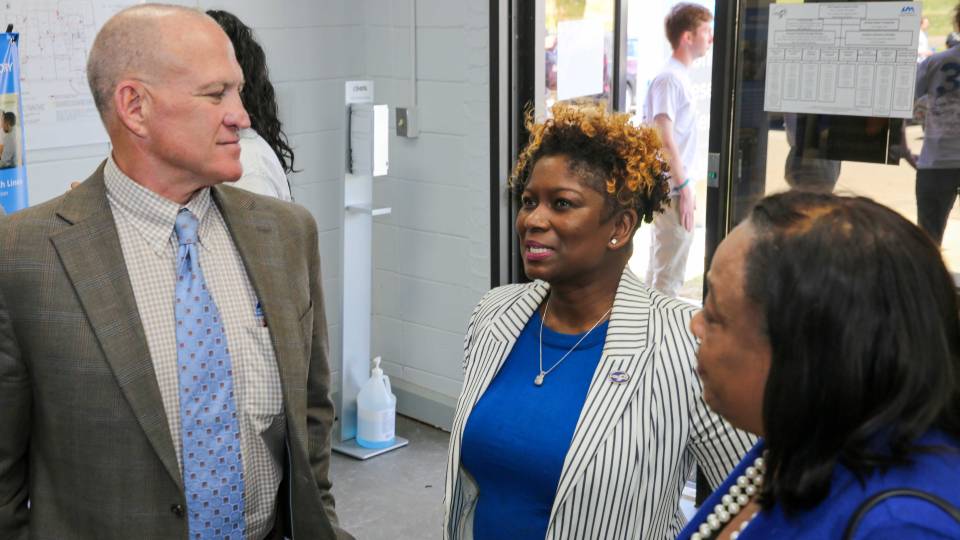 Michel Mercier / UAH
Past undergraduate lecturers included Dayna Schoffstoll Ise (BS, Mechanical Engineering, 1999) and Dr. Michelle Christensen (BS, Mechanical and Aerospace Engineering, 2006). Ise works for NASA at the Marshall Space Flight Center as a space nuclear propulsion manager, and she noted during her speech that "It gives me a sense of joy to be able to give back to the Center that has helped me so much."
Dr. Christensen spoke next, and although she moved after earning her undergraduate degree at UAH, she observed, "Every time I come back to Huntsville, I feel like home." Dr. Christensen now works for Blue Origin as the Senior Technical Project Manager for the New Shepard Mission and Flight Operations. She said of PRC: "Looking back on my time here, I gained a lot of technical knowledge, but the most valuable thing was the professional network I built here."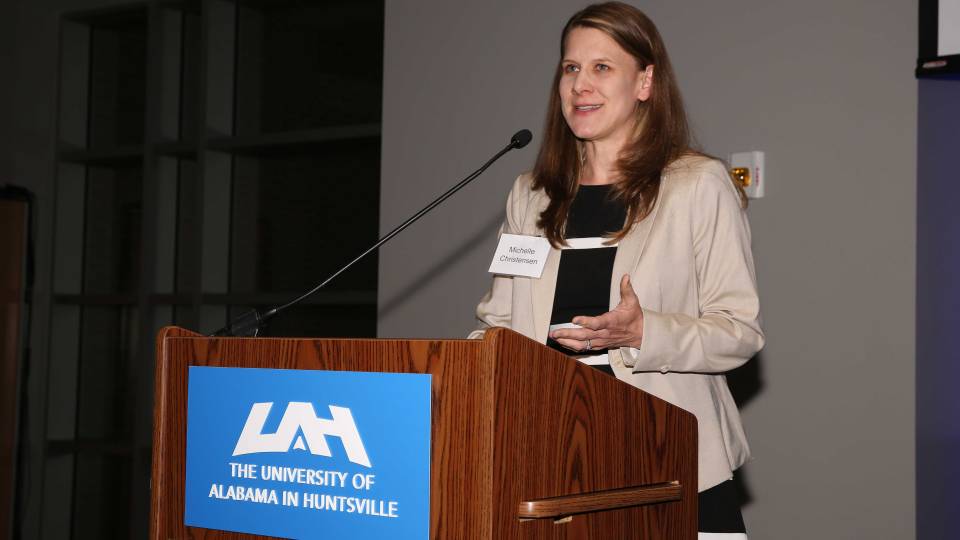 Michel Mercier / UAH
Past graduate speakers have included Dr. Chris Brophy (Ph.D., mechanical and aerospace engineering, 1997), Tryshanda Moton (MS, aerospace engineering, 2001), and Mike Wicks (MS, mechanical engineering, 1993). Dr. Brophy currently works at the Naval Postgraduate School in Monterey, California as an Associate Professor of Mechanical and Aerospace Engineering. Dr. Brophy was part of the first cohort of doctoral students. students who graduated with the support of the PRC, and he appreciated the close working relationship. "When I came to UAH, it was like a family environment," Dr. Brophy said during his speech. "I have never lacked support."
Tryshandra Moton, who was the first African-American woman to earn a bachelor's degree in physics from the University of Alabama (UA), spoke next. Moton works as a senior aerospace engineer at NASA's Goddard Space Flight Center. Talking about how she created YouTube videos to help children learn math and science concepts, Moton said, "It was exciting to find a way to give back, and I encourage you to find ways and areas where you can help children learn and enjoy what we do.
Mr. Wicks was the final speaker for the alumni. He started his career as a mechanical engineer and founded several companies before investing in a cancer research company called Diakanos Research, of which he is currently president. During his speech, Mr. Wicks celebrated Dr. Frederick's leadership: "I can't say enough about Dr. Bob. He deserves a lot of credit for his selfless leadership and going the extra mile to provide rewarding experiences. You're in the presence of someone who knows everyone's name, gives clear steps on how to win, and explains why the job is relevant. »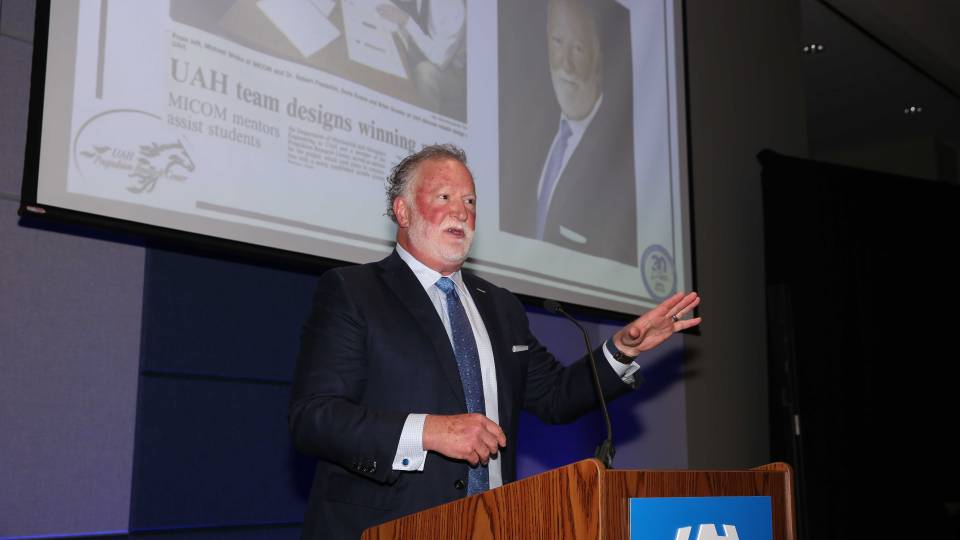 Michel Mercier / UAH
Kent Chojnacki (MS, Mechanical Engineering, 1993; Ph.D., Mechanical Engineering, 1997), Senior Executive Director of MSFC's Office of Systems Engineering and Integration, gave an impromptu speech on how he came to study at UAH and his fond memories of Dr. Hawk. "Dr. Hawk formed PRC and the social network that got us here tonight," Chojnacki claimed. "Dr. Hawk set the stage for this piece tonight.
After the alumni speech, Dr. Frederick revived a practice started by Dr. Hawk by presenting Evan Unruh (MS, Mechanical Engineering, 2021) with the Director of PRC's Hard Charger Award. Unruh received his award in recognition of a job well done, particularly for his work in helping Dr. Gabe Xu receive a $1.5 million grant from the University Consortium for Applied Hypersonics and for his support of the Dr. Frederick in student classes during the pandemic. Unruh now works for Aerojet Rocketdyne.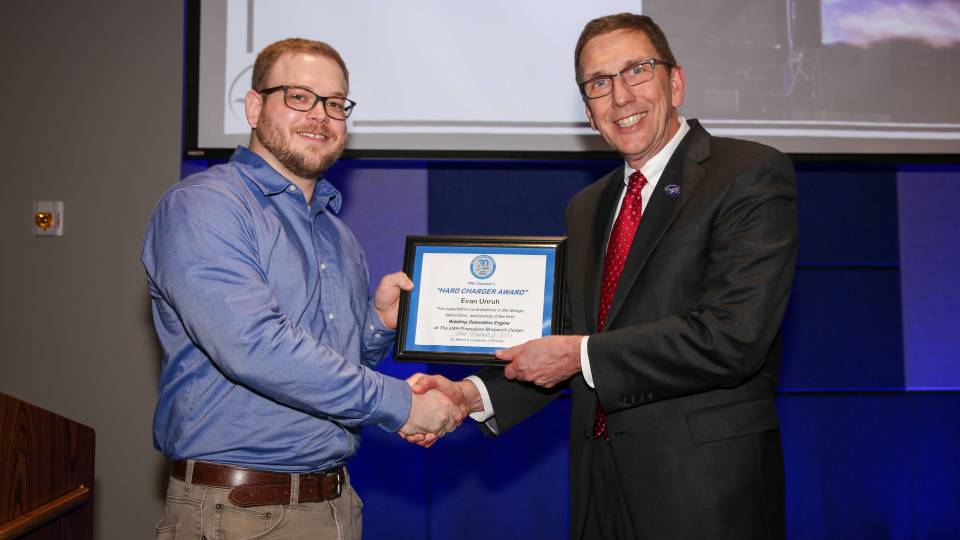 Michel Mercier / UAH
Before the banquet closed, Dr. Frederick took a moment to talk about Claire-Isabelle Staschus, Ph.D. of PRC. student who passed away in 2017. The Claire-Isabelle Staschus Memorial Scholarship was created to create a legacy that represents Claire's passion for learning and propulsion. To endow the scholarship, a goal of $25,000 by the end of 2022 has been set. Dr. Frederick reminded the audience that donations of any size will help this scholarship achieve this goal and provide perpetual support for undergraduate or graduate students pursuing a degree in mechanical and/or aerospace engineering with an interest in propulsion. Dr. Frederick noted, "This scholarship not only honors the memory of his passion for the UAH and propulsion, but it will become a strategic investment to help future students who have the same passion."
Dr. Frederick closed the event by thanking the UAH faculty, staff and trustees who put in the long hours to make the event happen, the alumni and current students who "have a passion for make all these achievements possible" and "to the many organizations that have entrusted us with carrying out research projects over the past 30 years."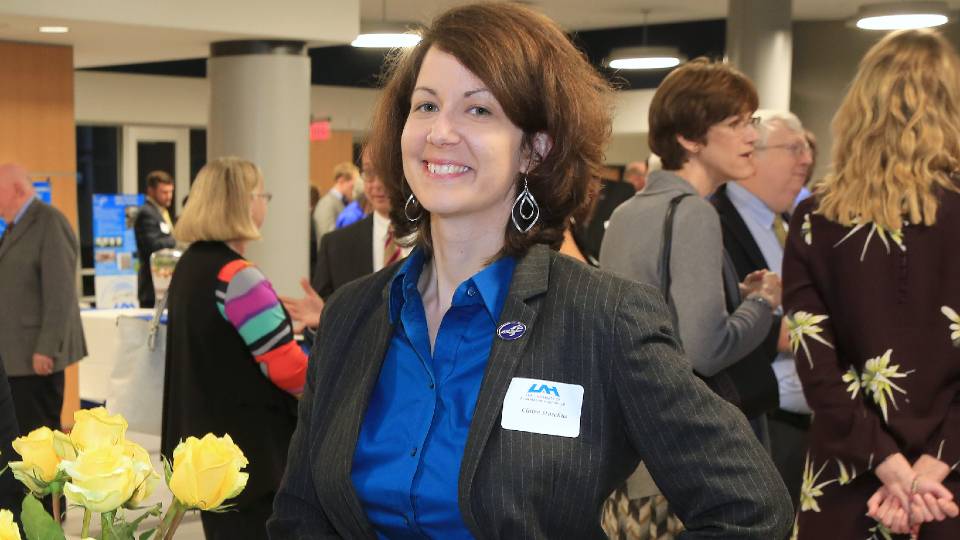 Michel Mercier / UAH
The symposium at the Charger Union Theater on April 15 paired current UAH PRC students with PRC alumni and had them present research related to propulsion in academia and industry. Afterwards, attendees enjoyed a barbecue and participated in tours of the Johnson Research Center. Dr Frederick said that events such as the 30th anniversary celebration strengthen relationships between alumni, faculty, staff, students, stakeholders and their families: "The alumni speakers at the banquet were fantastic and provided us with great insight into how their UAH experiences have helped them succeed in the professional workplace. Our alumni also presented joint technical discussions with current students at our Propulsion Symposium. The picnic was great fun and gave our guests a look at some of the new buildings on campus, as well as our current testing facilities."
Your gift today propels tomorrow's students forward. By making a donation of any size to the Claire-Isabelle Staschus Memorial Scholarship, you bring the scholarship one step closer to perpetual support for future students with a passion for propulsion.
DONATE NOW
Thank you
Thank you to our 30th anniversary corporate and foundation partners for making this celebration possible!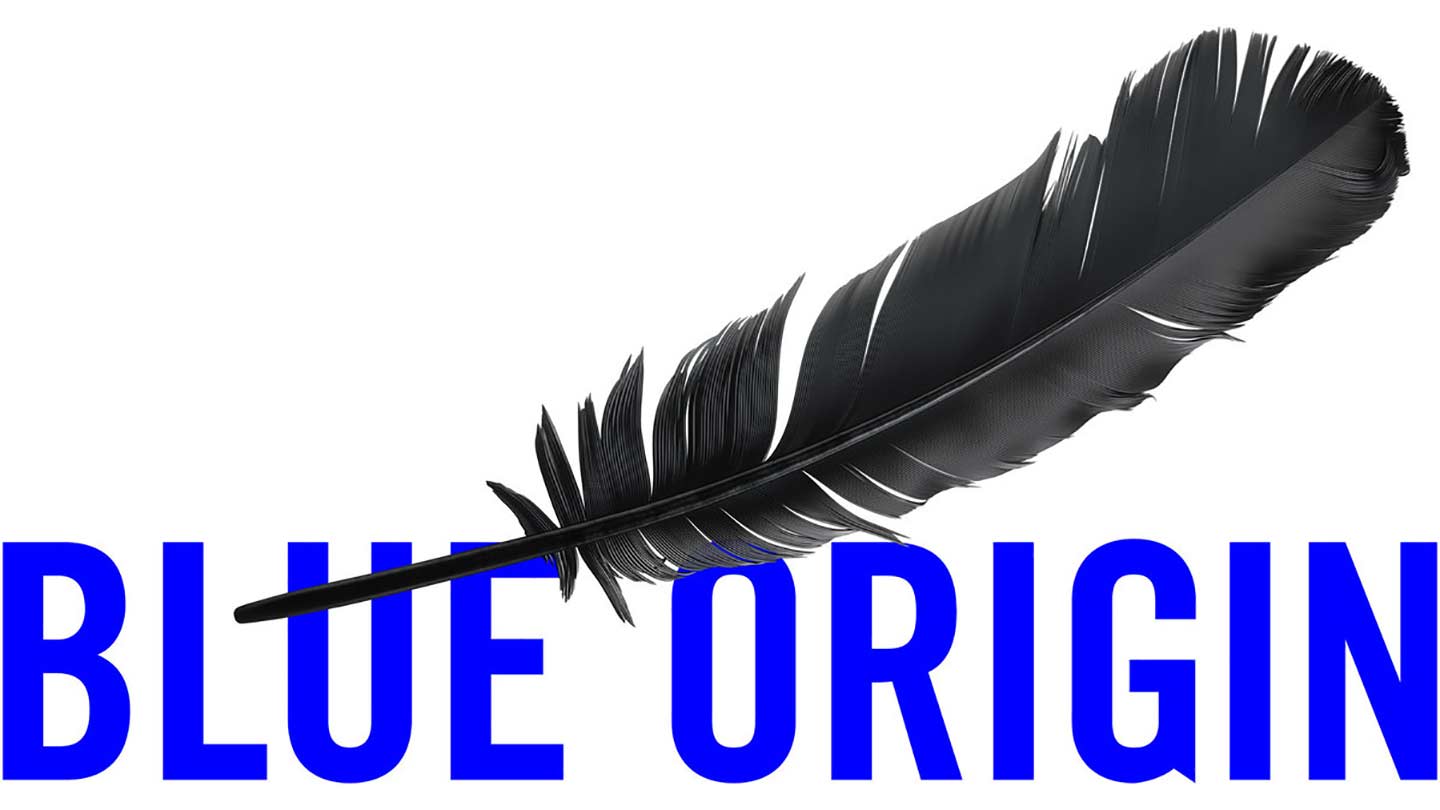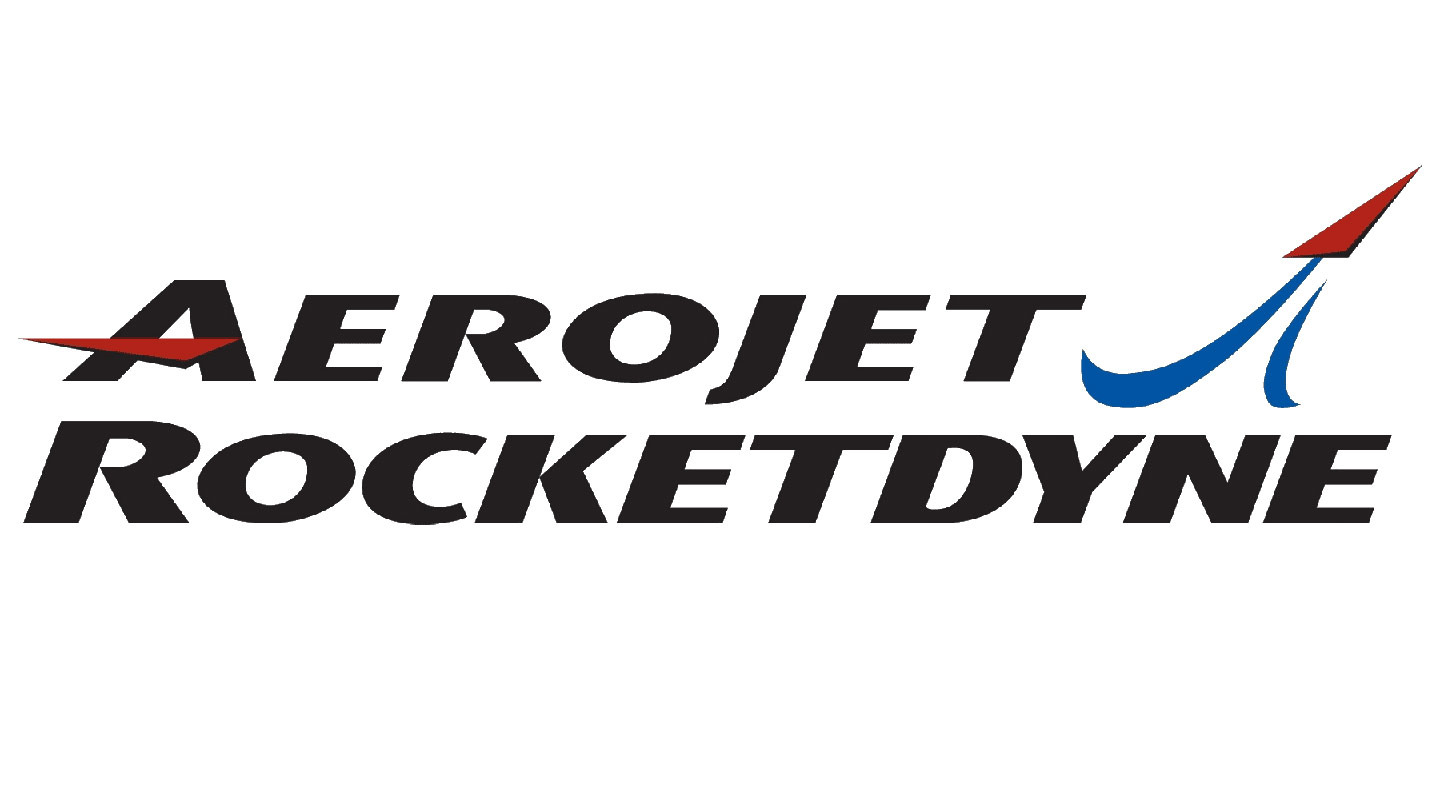 DONATE NOW
---