Plushland Unveils Exciting Range of Personalized Graduation Gifts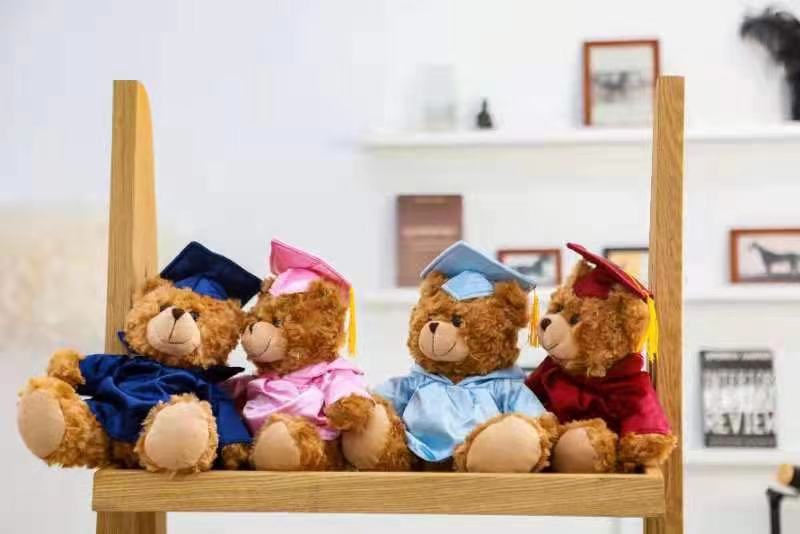 "Personalized Graduation Gifts"
Premium quality handcrafted stuffed animals for the big occasion now available online.
September 17, 2022 – Canada – Plushland, the renowned name in the business has unveiled a dynamic range of Personalized Graduation Gifts that will be remembered and cherished for a long time.
Graduation day in the life of a loved one is one of those special occasions that needs to be celebrated. People want to give thoughtful gifts to their young people and friends, who have made it to their graduation day remarkably well, overcoming many challenges along the way. These Personalized Graduation Gifts by Plushland are just that; beautiful, thoughtful keepsakes for new graduates.
Plushland has already made its mark with its premium offerings – handcrafted stuffed animals, which are renowned for their innovative designs. They are certainly exceptional gifts that make the recipients smile. Those looking to offer their loved one a Graduation Teddy Bear don't have to look beyond the collection the store brings them.
Interestingly, Plushland has also developed many innovative programs to support local and national charities, schools, civic groups and more. Therefore, receiving these gifts for graduation is also good for the communities. Some of the gorgeous options in the collection include:
The Papal 8-inch Graduation Dog Assortment is available for $14.99.
The 2022 Graduation 12″ Squirrel Stuffed Animals are priced at $23.99.
Graduation Brandon Chocolate Teddy Bear 2022 is $23.99.

Graduation Teddy Bear

the 2022 Tye Dye 12" plush can be purchased for $23.99.
There are many other brilliant and unique offers available from Plushland, which spell out quality at affordable rates, making it the only place to look for thoughtful ideas and Personalized graduation gifts.
About Plusland
The dedicated online store has made a name for itself with its premium quality, handcrafted stuffed animals, which are also known for their innovative designs, which make them unique and much loved by people of all ages.
Media Contact
Company Name: Plusland
Contact person: Linda
E-mail: Send an email
Call: 2136262292
Address:1004 N. Hidalgo Ave.
Town: Alhambra
State: California
Country: United States
Website: www.plushland.com