Luxury for All: Bellanic Brings Personalized Jewelry Gifts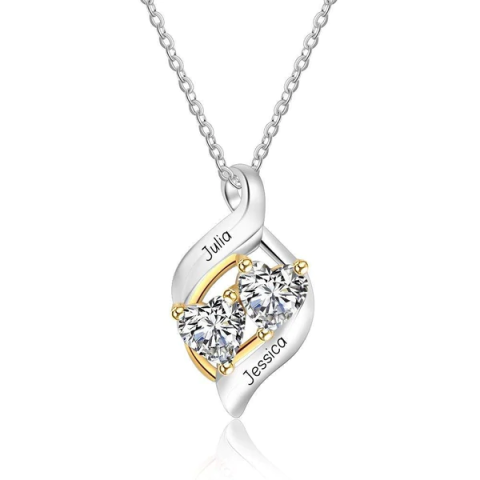 No need to wait for Valentine's Day to buy the perfect Lady Love gift, Bellanic offers the ideal mix of quality and creativity.
Fort Worth, TX- Bellanic, Giving Gifts Meaning.
Bellanic is a personalized jewelry brand. With the idea of ​​promoting meaningful gifts, Bellanic was born. A blend of exquisiteness and magnificence powered by highly skilled experts create personalized birthstone rings, birthstone necklaces and name necklaces, providing a truly memorable experience for that special someone. The team is dedicated to providing an extraordinary range of top quality custom designs.
Everyone wants to own a piece of jewelry that is valuable to them, not just literally but figuratively. A ring or necklace that reminds them of that person in their life that they wouldn't trade for anything in the world. Personalized rings or necklaces remind people dearest to their hearts and the beautiful memories they have created to remember and rejoice forever. Bellanic provides all of its family-oriented customers with personalized meaningful gifts. They offer many custom jewelry options to give every customer what they want while staying within their budget without compromising even the slightest ounce of quality in their products.
'Bellanic is the epitome of elegance and freedom, offering customers the freedom to personalize their jewelry while preserving its essence. Made from the highest quality materials and zirconia stones, their jewelry puts the wearer at the center of attention. Bellanic believes gifts should be both stress-free and exciting. Our personalized birthstone rings, birthstone necklaces and name necklaces will make that special someone feel loved, and they will cherish the love forever,' shared the team behind Bellanic.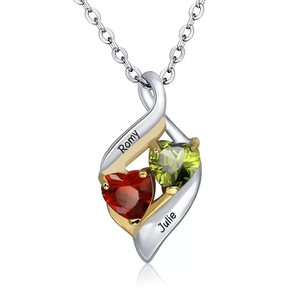 "My heart is yours birthstone necklace with 2 stones" is Bellanic's best selling product. The Bellanic 2-Stone Birthstone Mother Necklace is one of their most popular personalized gifts. Birthstone necklaces are often embellished with sparkling birthstones representing children, grandchildren, or other family members. "The Bellanic necklace is perfect for that remarkable woman in your life." said Ms. Acres, the owner of the business. This gift will make them feel loved, whether it's their wife, mother, girlfriend, sister, daughter, friend, aunt, niece or cousin. And hey! Don't forget the grandmas, as this makes a lovely grandma necklace. The stones in the necklace are made of high quality cubic zirconia. It is a perfect gift for special occasions. However, you don't have to wait for a specific day to show someone how much they love and appreciate them. Order today and surprise them with a gift like never before!
The birth ring for mothers with 2 baby feet is another classic design from Bellanic. Two small feet can be personalized with a name and date of birth, or the ring can be personalized as desired. It's a unique way to connect with a mother. As she wears it with pride, she will carry the most precious gift of her life with great care and love. It's also perfect for celebrating the birth of a new family member. Enjoy this beautiful ring celebrating the birth of a child or loved one – a perfect gift for friends and family.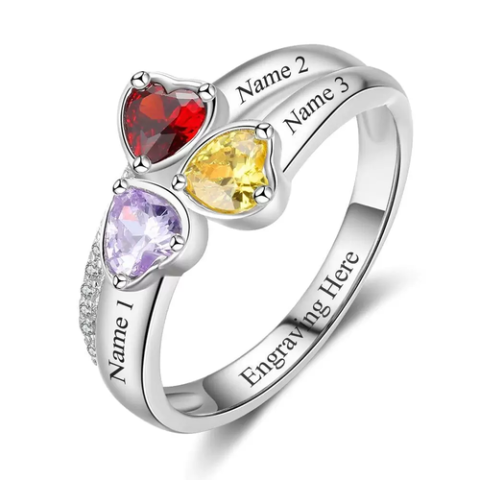 In addition to the line of personalized rings, they have the Our Mother Our Queen Moms birthstone ring, which offers the option of having three birthstones and three names engraved and optional interior engraving.
Personalized name necklaces are very popular among new generations. Bellanic also focuses on innovations and new trends. Catering to the taste of Millennials and Generation Z, Bellanic pays more attention to minimalist, fashionable and classic jewelry. The Bellanic One-Name Personalized Infinity Name Necklace is a minimalist piece of jewelry that goes with any ensemble, whatever your personal taste. The idea of ​​personalized gifts was first elevated by name necklaces, making them much more intimate and meaningful. Personalized necklaces can be worn by anyone including children, teens, adults, men and women. They customize it according to the needs of the client.
Bellanic has many loyal customers who trust them because of their expertise and excellent customer service. Over time, they have created customer service that goes above and beyond to ensure an exceptional shopping experience at Bellanic. Their customer service team is always on hand anytime, any day of the year, to answer customer questions and ensure a quick solution. Their customers are always their priority and they believe in a guaranteed shopping experience of happiness with Bellanic. A satisfied customer shared the experience of shopping at Bellanic: 'Absolutely stunning! I love my birthstone ring. It was a present for my birthday. Another loyal Bellanic customer commented: 'My mother loves this ring that I gave her.
Subscribe to their newsletter to stay informed about great discounts and rewards and visit Free Gift Card Offers – to learn more about their rewards program. They offer free shipping and an easy refund policy.
For more details and information, visit their website.
Media Contact
Company Name: bellanic
Contact person: Priscilla Acres
E-mail: Send an email
Country: United States
Website: https://www.bellanic.com/