Glasgow gift cards: £2.2m already spent in stores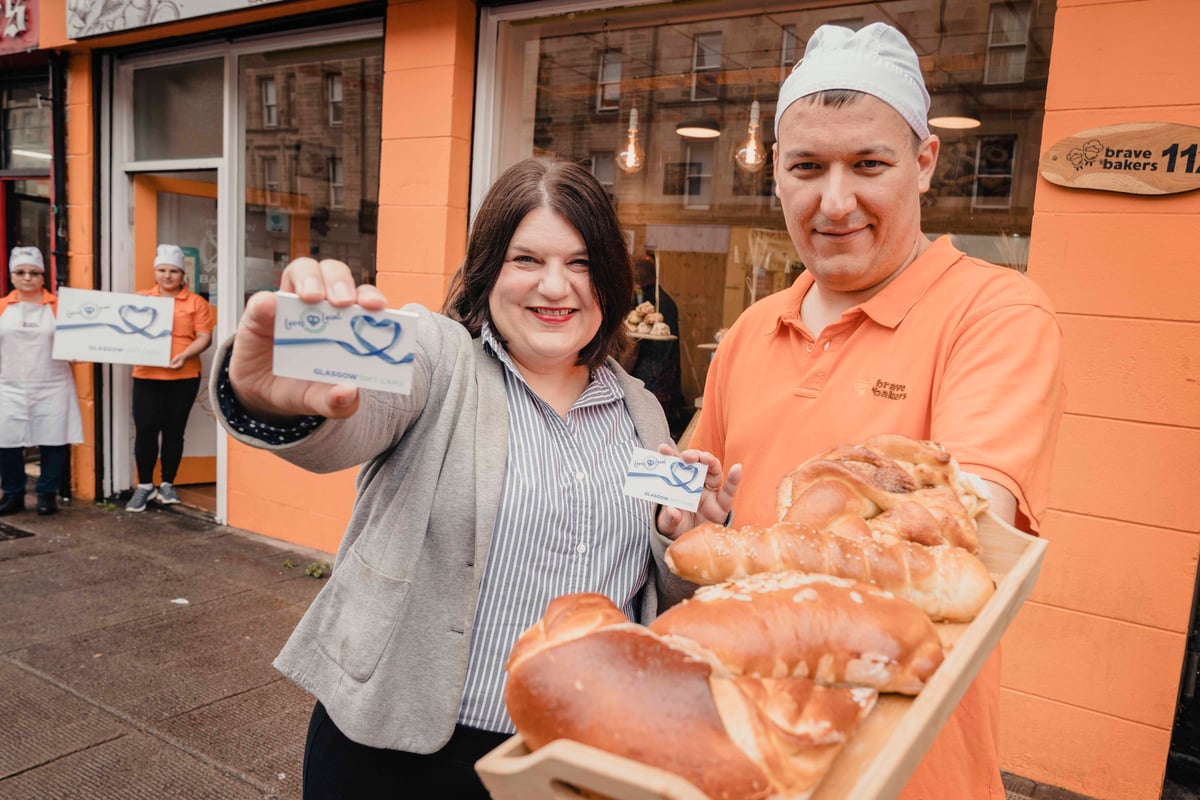 More than £2.2million has already been spent via Glasgow gift cards, according to the council leader.
Glasgow City Council official Susan Aitken has revealed on social media that 70% of the 85,000 households that have received the Scotland Loves Local Glasgow gift card have activated them.
She also said £2.2m was spent on Glasgow's "high streets and shopping centres" in the first week.
Glasgow Council Leader Susan Aitken with Brave Bakers owner Petru Blaj.

Cllr Aitken posted: "Over 70% of cards have already been activated and £2.2m spent in the high streets and malls of Glasgow in the first week. I got some lovely emails and letters from people who were able to buy or do something they otherwise couldn't afford.
The cards were issued just over a week ago with the aim of helping both people through the cost of living crisis and businesses recover from the impact of Covid-19.
Each card included £105 and was sent to thousands of low-income households across Glasgow.
The money can be spent at the more than 700 businesses in Glasgow that have signed up to be part of the scheme – from restaurants and shops to supermarkets and even Glasgow Underground.