12 Best Personalized Father's Day Gifts 2022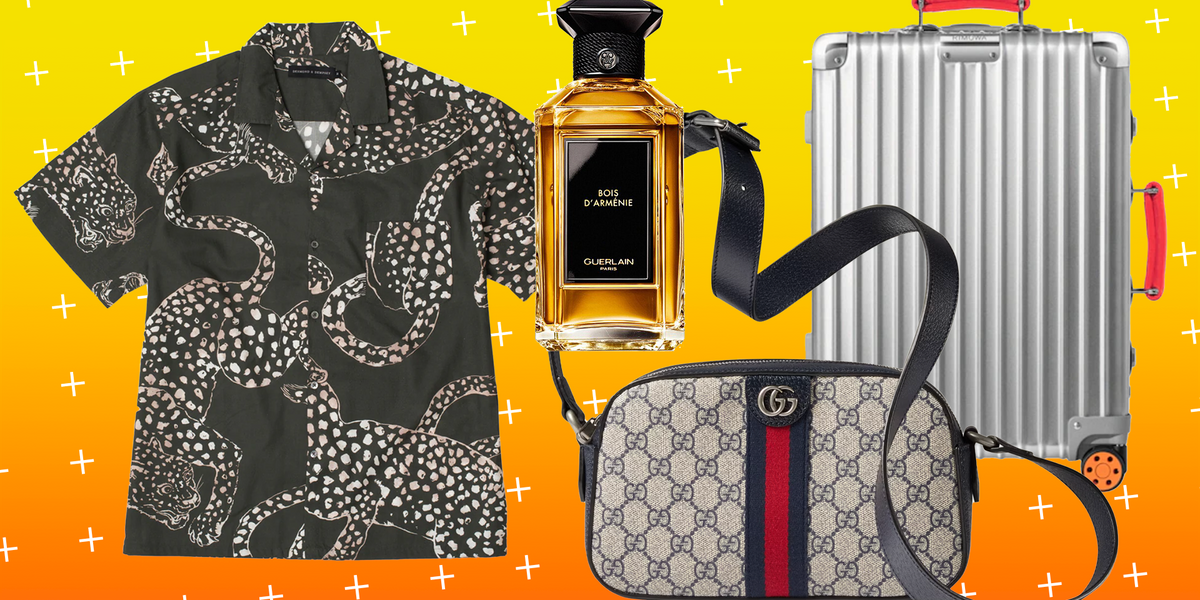 Any material object is just that – material – until you attach sentimental value to it. That's why we've got our eyes on customizable items for Father's Day: etching liquor bottles, personalized sneakers, bespoke luggage. Even the simplest monogram adds a personal touch that separates one pajama set from the next. Keep scrolling for 12 unique items to order your dad before Father's Day.
Nike Air Max 97 customized by you
Challenge preconceived notions of "dad sneakers" with a customizable pair of Nike Air Max. Start with the design, then choose the perfect color and material for that personal touch.
Nike
Mens Pocket Pajama Set
New pajamas are surefire when it comes to gifts for dad. Desmond & Dempsey (one of our favorites in the PJ space) now offers free monogramming to take yours to the next level.
Desmond and Dempsey
Must de Cartier simple card holder
Simple leather goods almost always make Father's Day gift guides. If you're looking to add something special to yours this year, add custom embossing to this Cartier rendition.
cartier
Bottle of Tequila Casamigos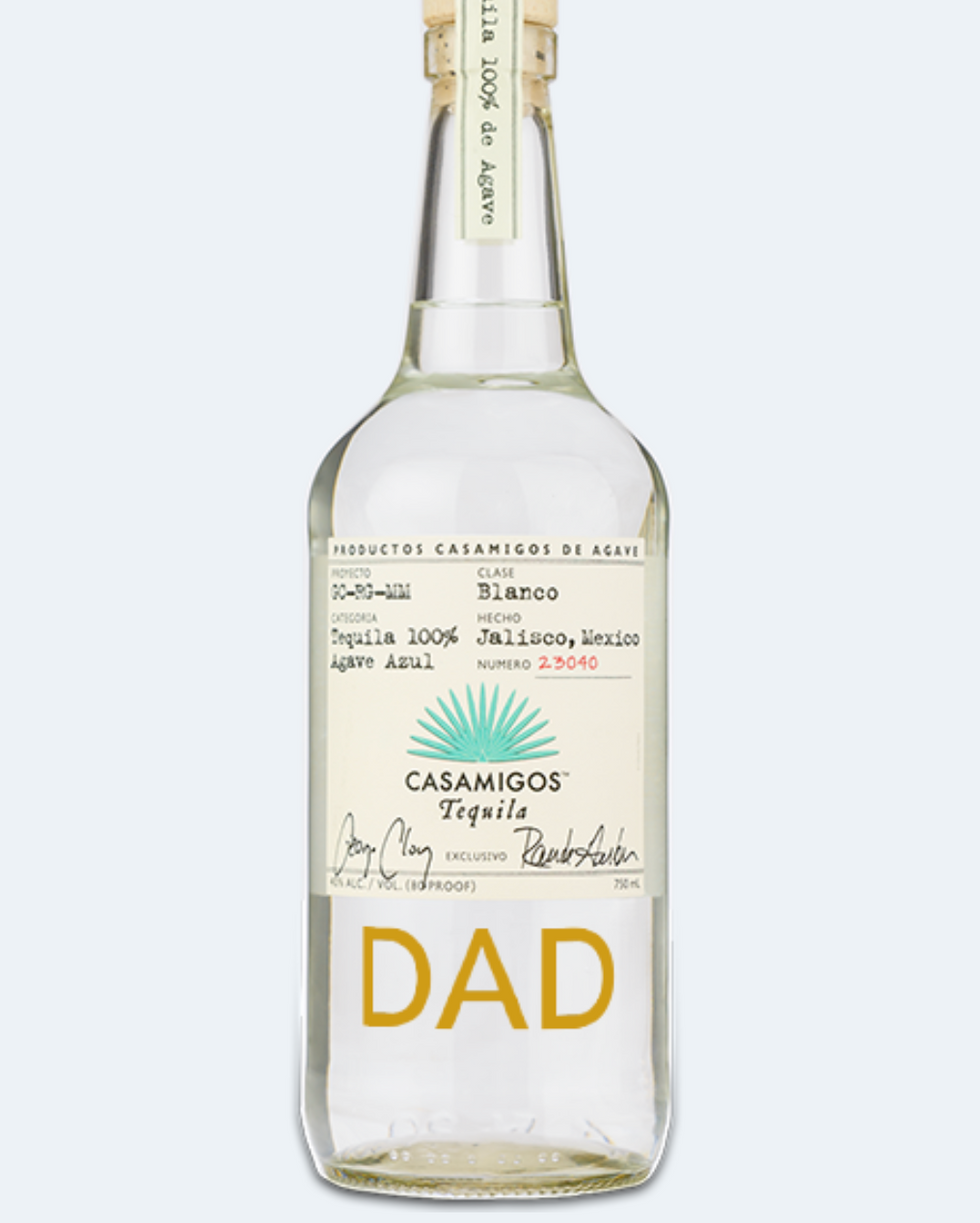 If your dad drinks tequila, give him a bottle he'll want to keep despite his possibly empty state. For $30, engrave your father's name (or a word of your choice) on the glass.
personal wine
Personalized watch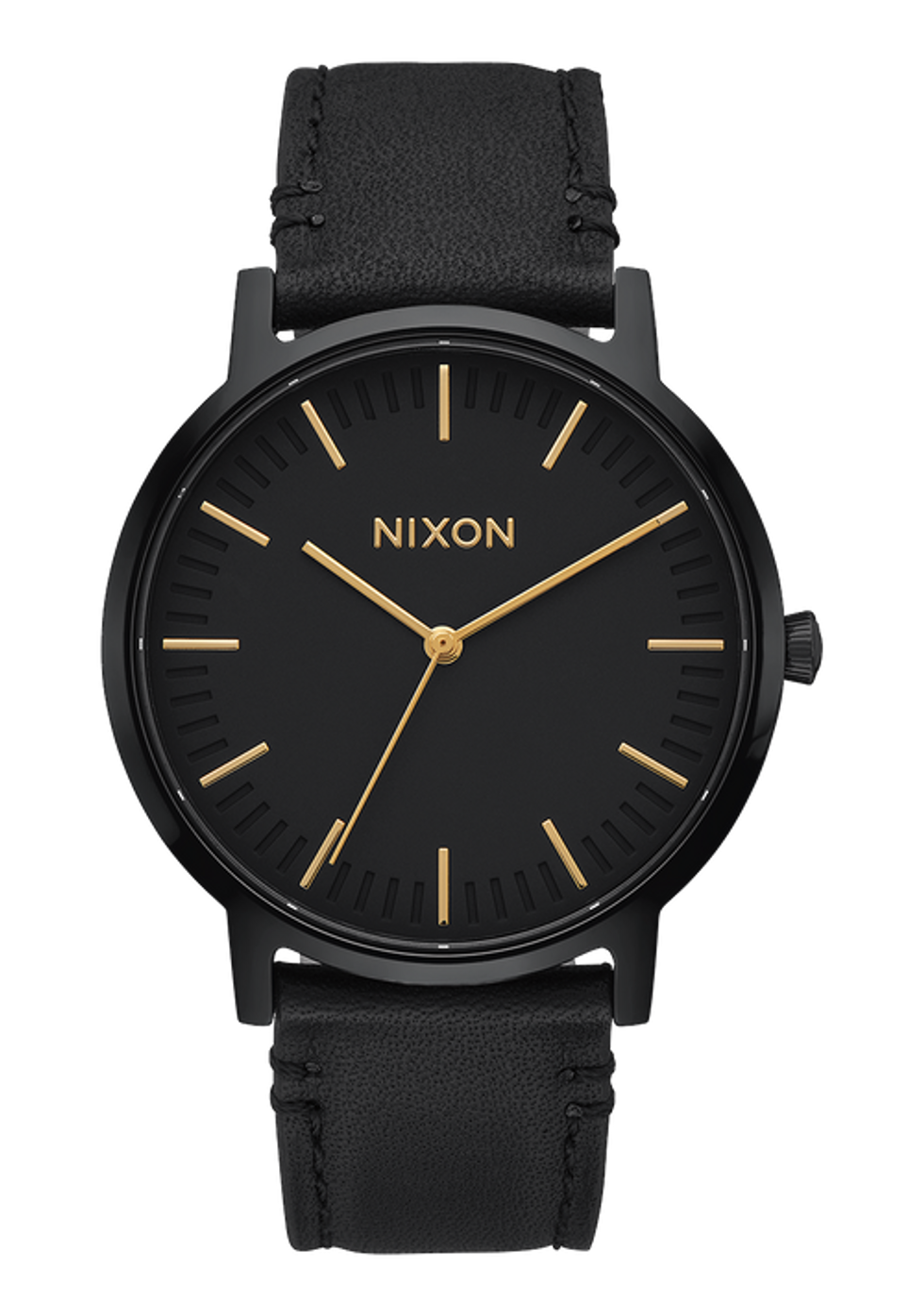 Build a custom watch for your dad in the Nixon Custom Shop. Customize every function, including case, dial, straps and second hand. He'll think of you every time he checks the time.
Nixon
Brass
For the traveling dad, he'll love a personalized leather luggage tag.
Ghurka
Customizable suitcase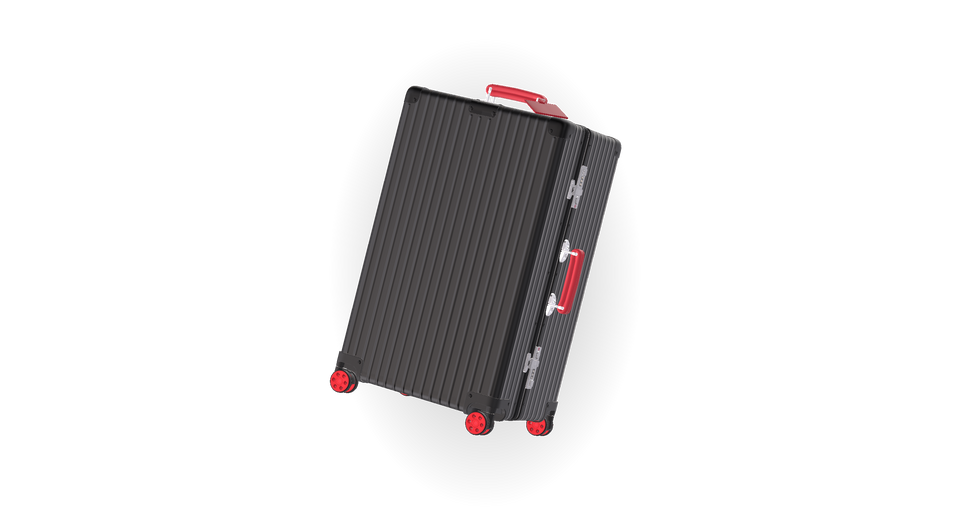 If the luggage tag wasn't enough, why not make dad his own personalized luggage set? Rimowa offers shoppers the ability to rebrand their labels, handles, and wheels for a super unique effect.
Rimowa
Haute Parfumerie Art and Material
Even if your dad isn't yet a perfumer, he will be once he tries Guerlain's new L'Art et la Matière Haute Parfumerie collection featuring 17 unisex, engravable Eau de Parfums.
Guerlain
Personalized crew neck for men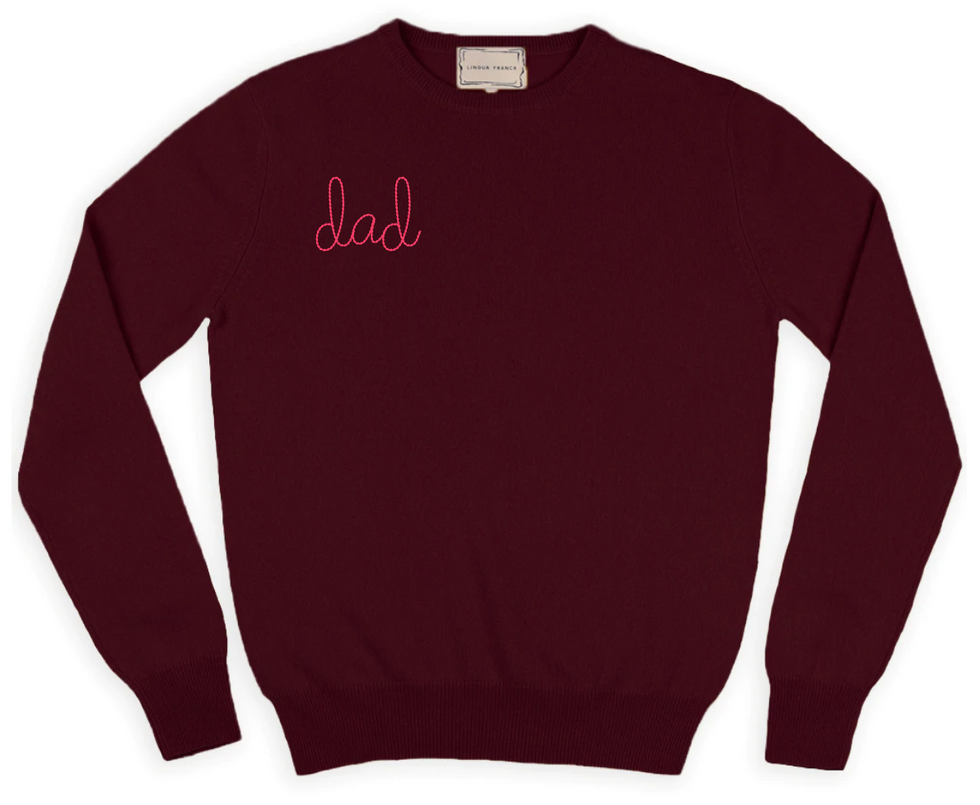 Elevate your next knit gift with Lingua Franca's personalized and bespoke menswear offerings. Mix and match text embroidery, beads, symbols and patches for a custom freeform design. Or work one-on-one with a member of the embroidery team to turn something into a hand-stitched work of art.
Lingua franca
Ophidia GG shoulder bag
For the extravagant dad, classic Gucci accessories are infallible. Add his initials to the bracelet to coincide with the iconic double Gs.
Gucci
Personalized travel bag for men
For the classic style dad, we suggest a simple leather tote bag. Add her monogram for a personal touch.
Weddings of Zoe Eden